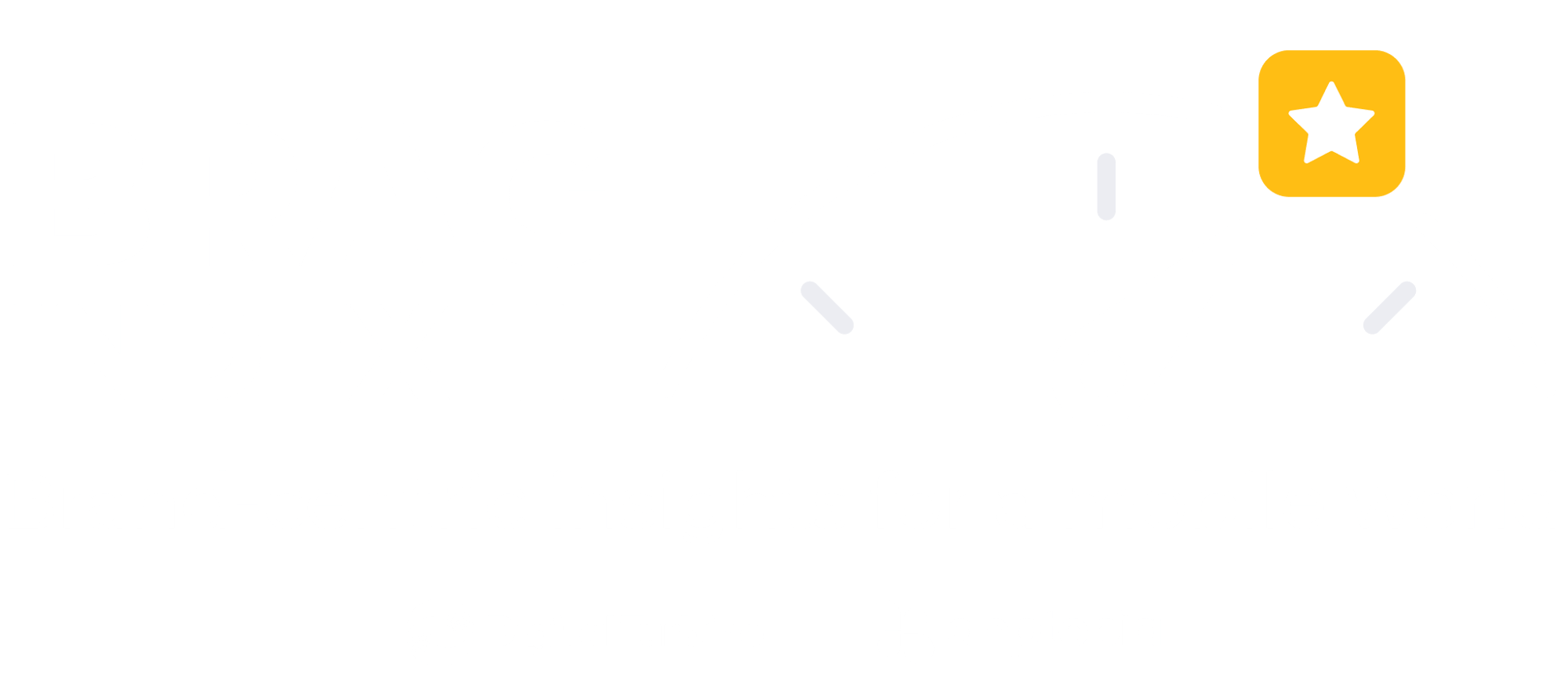 Explore Q1 2023 mobile growth through the lens of UA Brand Efficiency 🔍
In this first-of-its-kind framework, apps are ranked by the ratio of App Installs to Brand Power. Through this filter, you will learn:
Which apps are overachieving UA potential
How the lesser-known apps - Transcenders - are outperforming the apps of leading brands
The common strategies that Transcenders and Leaders use to execute efficient campaigns
Brand Power puts an app in the big leagues. The BRAG Box levels the playing field ➡️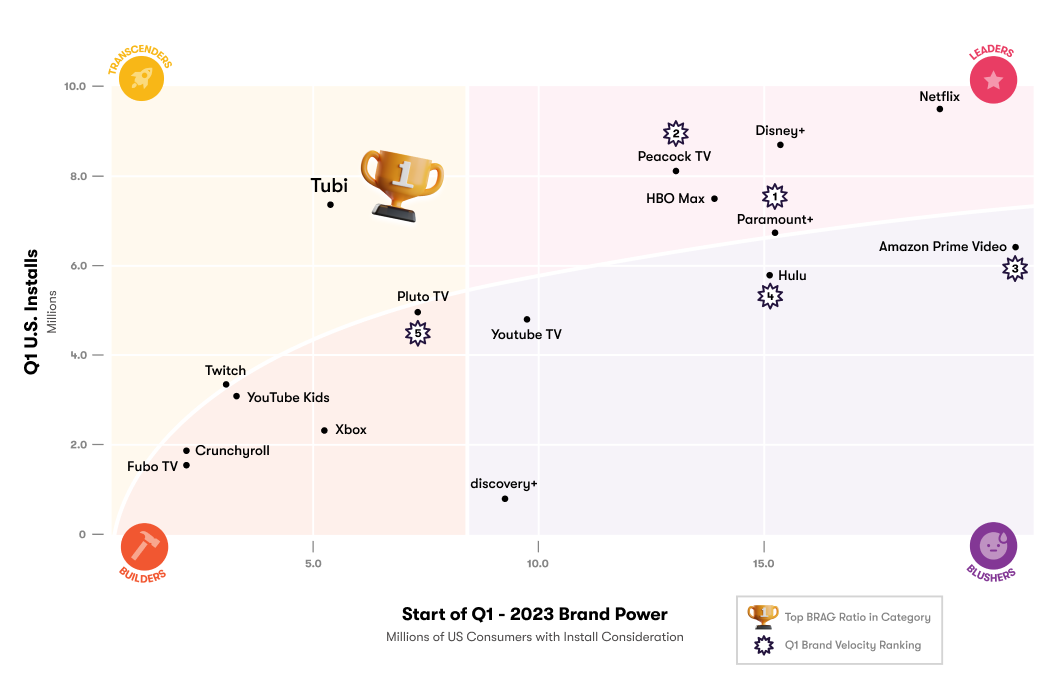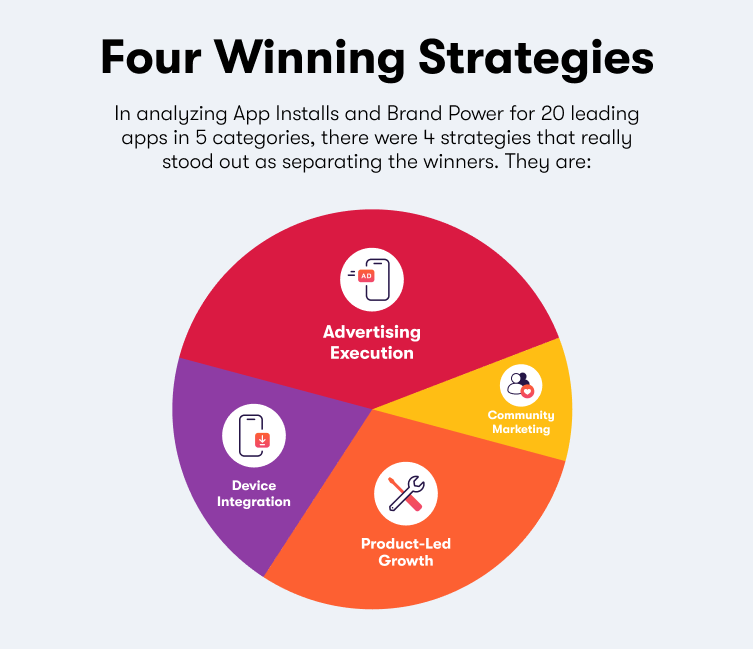 Transcender strategies explained
Learn how Tubi, Temu, Hopper, and other Top BRAG-gers used these 4 strategies to outperform their brand power in Q1 2023 💪
The case studies inside are packed with mobile Competitive Intelligence ideas. Gain insights into:
The channel Peacock TV is outspending other Streaming Video apps on
The user engagement tactic the 10 Shopping BRAG-gers have in common
How Travel companies can build relationships using their apps as loyalty program headquarters
And more!